The life of a young girl -- frozen in time at age 17. Elizabeth was the second of our three children. Born in Fairfax, Virginia, close to cosmopolitan Washington, D.C. When she was two we moved to a small town by the Great Mississippi River in Canton, Missouri, then we moved to a small college town in Dudley, Massachusetts.  We made our last move as a family to Louisville, Kentucky where she spent her final years.

Growing up normal -- growing up almost, but not quite. Time ran out beneath a full moon on a cold February night on Brownsboro Road (KY 22) in surburban Louisville. She was only a passenger, but the driver, her friend, was drunk and speeding along the road which was only a couple of blocks from our house. She lost control of her car and hit a tree.  We lost Elizabeth.

Choices have consequences. The consequences will haunt me, her family and friends forever.

She was my daughter. Our lives were close and complex, but worth it all.

I hope you will spend some time in this place where you will learn about Elizabeth, (Elie, as she was nicknamed), her interests, adventures, friends, family -- as time took her through baby years, childhood, teenage times. Not much time, but what a story.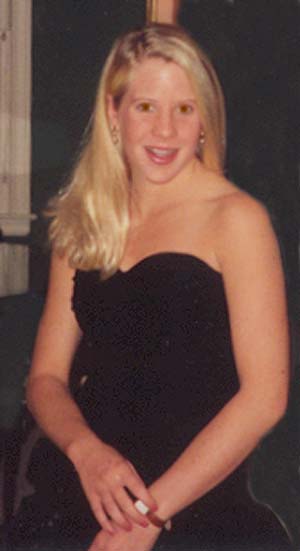 Elizabeth---

"A Candle In The Wind"

Sara Elizabeth Hohman

February 10, 1975 - February 16, 1992


She touched our lives like a rainbow after the rain.

So brief, yet so  bright.

She made our hearts sing with her laughter and her smile.

Now that she's gone, our hearts break and cry out for her.

We may not understand the reasons she had to go, yet...

I thank God every day I had the chance to be a part of her life.



Please be sure to sign the guest book, as I would love to hear from you!

If you have any questions or comments, you can E-mail me.

Thanks for stopping in!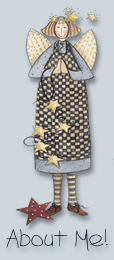 Sara Noonan

(Elizabeth's Mom)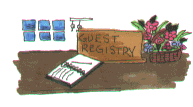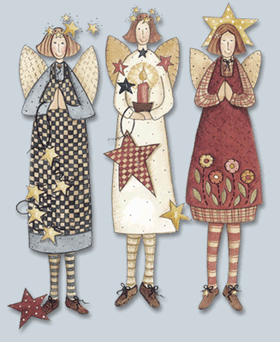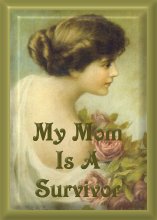 <!Begin My Parents Are Survivors Ring>
<!END My Parents Are Survivors Ring>

This page was last updated on: January 7, 2011