Here is a short glimpse into Elizabeth's life in Dudley, Massachusetts. As you will see in the photos below, this was a lovely place to live and raise three wonderful children!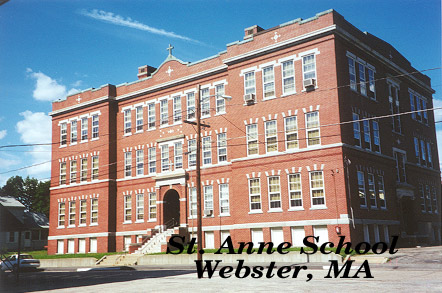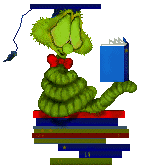 In 1982, we moved to another small town, Dudley, Massachusetts, which is located very near Worcester, Massachusetts. My husband had taken a job at Nichols College as Dean Of Students. Our house was located right on the edge of the campus, and all three children were always visiting their dad or students in the dorms! Everyone loved having the kids around!
The picture above right is Liz and her third grade class at St. Anne School in Webster, which was the little town next to Dudley. The little girl to the left of Liz was her first best friend, Becky Mroczek.

Below, you will see a picture of the beautiful 100 year old house we moved into. As you can see, Fall in New England is truly beautiful!

Friends always loved to visit! Below were some some friends who were visitng from Pittsburg, PA with their parents who are Jenny's (Liz's sister) Godparents.

Left to right are: Missy Carpenter, Liz, Kara Carpenter, Tim Carpenter, and Liz's brother Joe. This picture was taken in front of our house under the big tree ! 1982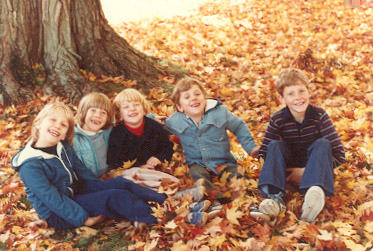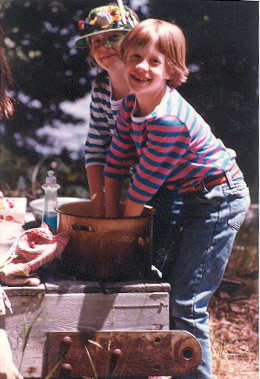 Liz and Jenny got involved in Brownies and really began to make friends! Here they are on a camping trip with their troop. There are always dishes to be done!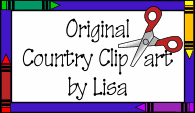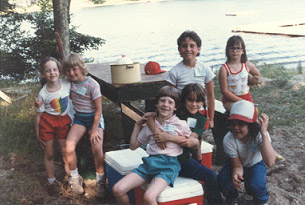 Far left is Jenny (with no front teeth!) at six years old, and in the front sitting on the cooler in the foreground is none other than Liz at 8 years old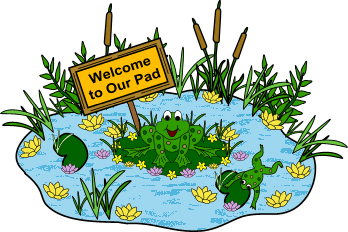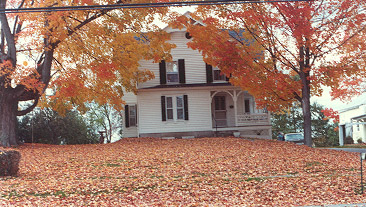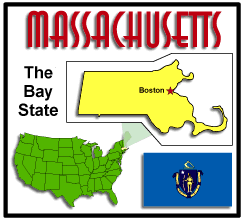 There are a lot more pages about our lively little Elizabeth. I am getting to know her all over again - such good and blessed memories! Please stop back often, and get to know her too. ...So many pictures, so little time and space!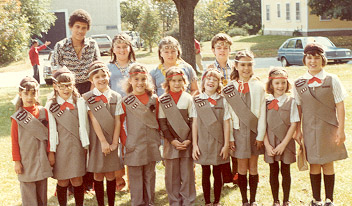 Brownie Troop 562, Montachusett in Dudley

1983

Jenny is second from right

Liz is fourth from right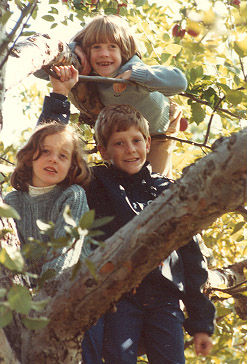 Jenny, Joe, and Liz apple picking on a wonderful fall day in Dudley!
1983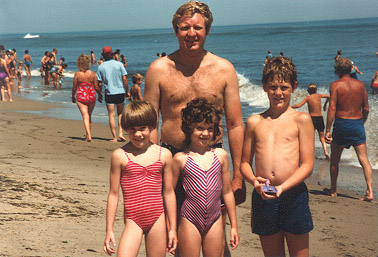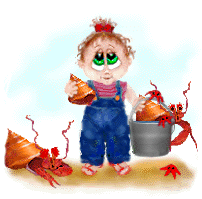 Jenny and Joe  running from the COLD waves! Elizabeth is about to be hit from behind by an icy comber!

Hyannis Port, Cape Cod, Massachusetts

1984

Another great day at the beach in Hyannis Port!

Liz, Jenny, Joe, and Dad (Terry)

1984

The summer season is short in New England.  But there are plenty of beaches to explore --  with the coldest water!  All within 45 minutes of Dudley, we visited them a couple of times each summer.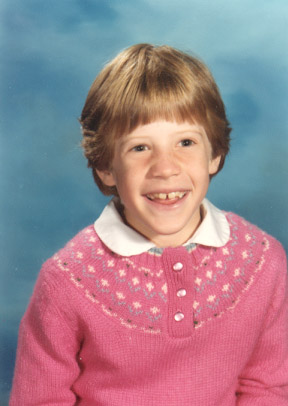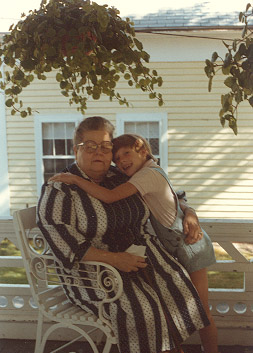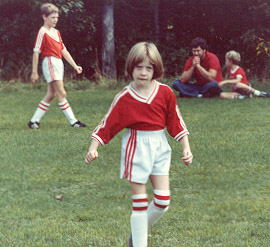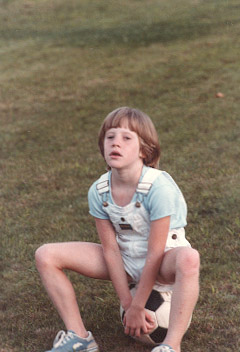 Liz's 3rd grade picture from St. Anne's School.  1983

Liz with her Grandmother, (my mom), who she called "G.G.", on the front porch of our house. Liz and G.G. had a very close and loving relationship.

Liz looks pooped after soccer practice!

Sports became a very important part of her life through the years.

A whole day of soccer games on a Saturday! foreground is Liz getting ready to play with her team, and left in the background is Joe who just finished playing with his team in Webster.


These annimated gifs are by Kitty Roach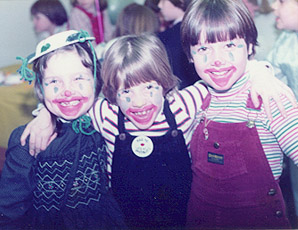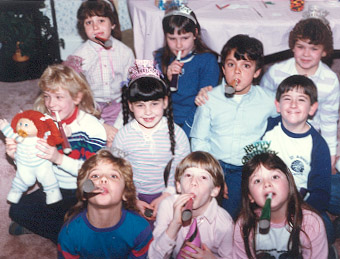 Liz at her 8th Birthday Party with Megan Clark on the left and Courtney Mroczek on the right. February 10, l983.

Liz's 9th Birthday Party which was held at home on February 10, 1984. Front Row right - left are: Becky Mroczek, Liz, and ?. Second row right - left are: Marc Creegen, Scott Kunkel, Jennifer Miller, Jennifer Wojchiechowski. Back row right - left are: ? Megan Clark and Courtney Mroczek. If anyone knows who the "?" are, please let me know,and I will put the names in.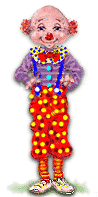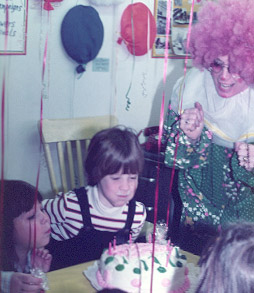 Blowing out all eight candles! Looks like a good time was had by all!!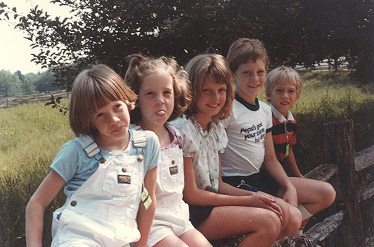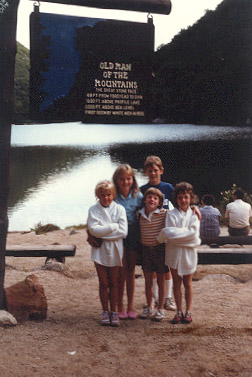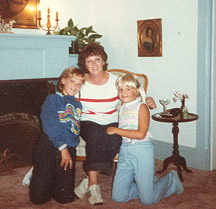 There were always friends coming to visit, and we loved to have them in! The picture on the left  was a visit with good friends, Nan Brown and her two daughters, Rachel and Claire, from Fairfax, Virginia. We took a day trip to New Hampshire to Franconia Notch to see the Old Man of the Mountains. 

We also had a wonderful visit from Joe's Godparents, Bob and Ann Morley with their two children, Michelle and Steve Morley, from Fairfax, Virginia.  In the above picture on the right, we spent the day visiting historical Sturbridge, MA.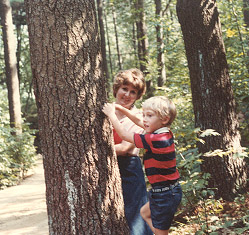 Ann Morley (Joe's Godmother), and her son Steve at Sturbridge during a visit to Dudley.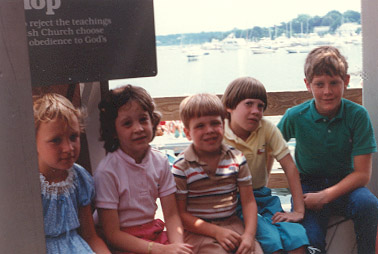 My brother, Joe Wilson also came to see us with Diane and their three children Jennifer, Joey, and Robbie. Pictured left aboard the Mayflower in Plymouth, MA are Jennifer Wilson, Jenny, Joey Wilson, Liz and Joe.

1983

L-R Claire & Rachel Brown, Joe, Liz, and Jenny.  New Hampshire 1983

Rachel, Nan and Claire Brown

Dudley 1983

Liz, Jenny, Michelle Morley, Joe, and Steven Morley

Sturbridge, MA  1982